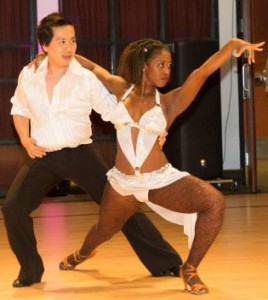 Ever dream of becoming a big name in the Latin Dance Industry? Ever dance in your living room picturing yourself on stage with the best of them?
Here is your chance to bring your dream to the next level and learn to salsa in a fun environment with one of the Studio instructors. Studio X Ottawa Inc. offer some of the most popular Latin Dances: Bachata, Cha Cha Cha, Mambo, Merengue, Salsa, etc.
Now is the time to move to the music and dance like nobody is watching. Be the star in your next Dancing with the Star or So you think you can dance fantasy!
Soul and Nadege teach most of the Studio Dance classes.
Description