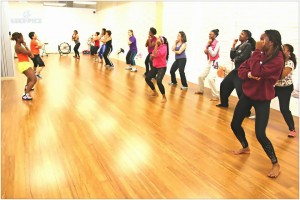 Click here to register!
Want to sweat yourself into shape while having fun?
Come try one of our various Fitness programs!
(*Please make sure to register to your classes in advance.)
Studio X Ottawa Inc. offers various Zumba, Insanity, Piyo Live, Pound, Piloxing and Socafit Classes (Click on the class to see descriptions).
Class Schedule
Please wait for our schedule to upload below and click on the class of your choice for more details or to register.
Class Price
Fitness classes
Package
Price
Buy now
1 year unlimited class contract:
$60/month
Buy here
First visit:
$6.78
Buy here
Drop-In:
$13.50
Buy here
Unlimited Fitness pass:
$70/month
Buy here
3 month unlimited fitness pas:
$195 + HST (equal $65/month)
Buy here
6 month unlimited fitness pass:
$405 + HST (equal $57.50/month)
Buy here
12 month unlimited fitness pass:
$600 + HST (equal $50/month)
Buy hererodId=10346">Buy here
8 classes pass (same class
same day
once/week):
$86 ($10.75/class)
Buy here
8 classes pass:
$96 ($12/class)
Buy here
10 classes pass:
$110 ($11/class)
Buy here
15 classes pass:
$135 ($9/class)
Buy here
20 classes passes:
$160 ($8/class)
Buy here
Unlimited Dance and Fitness:
$115/month + HST (Contract of minimum 3 months)
15% Off for Older Adults (55 yrs+), Students, ZIN members, City Centre Complex employees, Project 10 participants. (Just write 15% as promo code and bring a valid proof of your status)
*Please note that registration is required for those classes. Also note that people who register will have priority over the ones who reserve their spot without registering.
Class Description
Click here to get our classes description.
Click here for schedule and price of all the classes offered by our renters.